"We will not have to thank governments, corporations, the powerful, banks or the media…. "
Silo, May 7 2005, La Reja.
Here we are again in the waiting space…
While waiting for the answer to our "ex gratia appeal", we are preparing for the beginning of the works… We have to collect the funds in this aim…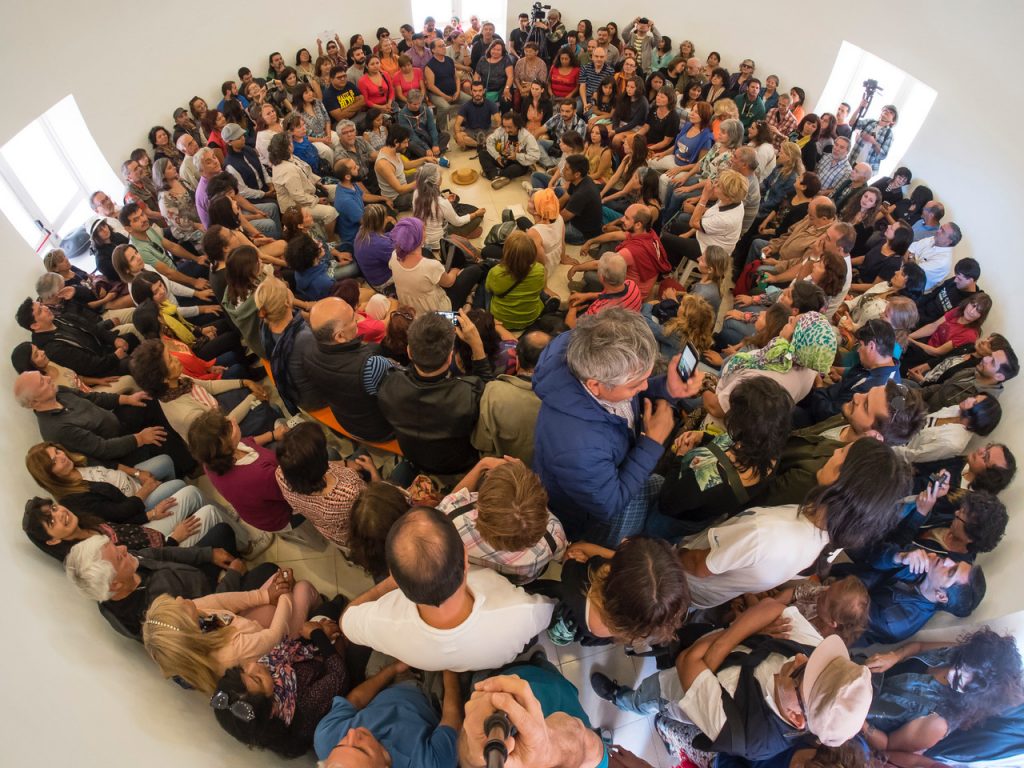 First of all, the foundations: a first estimation has been made: our land must first be drained, then some deep foundations (pillars) put in place… We need 35,000 to 40,000 euros for this…
Since we already have them, we can start the work as soon as we obtain the final Permit.
Examples of foundations in other countries (Italy, Chile)
Then… then you work, think, compare, calculate…
And initiatives multiply to collect donations: in addition to diffusion materials, a magnificent model of the Hall made in Toulouse, postcards, paintings, productions… the realization of THIS WEBSITE, and soon the setting up of an online shop… to raise the next 120.000 euros for the construction of the Hall itself.